Profile

quirky_thoughts
Be yourself, everyone else is taken
Free Account
Created on 2013-01-02 17:35:03 (#1873805), last updated 2013-01-03 (246 weeks ago)
338 comments received, 0 comments posted
100 Journal Entries, 52 Tags, 1 Memory, 7 Icons

About
| | |
| --- | --- |
| Name: | quirky_thoughts |
| Birthdate: | Jun 27 |
| | |
| | |

Mini Bio
Hey all. A few years ago I had my first fandom experience at Gateworld because of my love of all things Stargate. Great plots and characters. I've always loved Scifi and Fantasy for as long as I can remember, and it was great being able to meet and talk online with everyone! Amazing! I wasn't a lone geeky female anymore.
And then I've found this place....and life hasn't been the same since. :D
I love Supernatural but I'm taking a break from it while it's on hellatus. I'm filling the void with a new cop show Common Law. Bromance and fantastic cast make this my fave non scifi/fantasy show of the moment. There's also White Collar, totally love that as well.
Plus as I adore anything Space and alien related, Falling Skies is my Scifi of choice at the moment. It has Pope of course, aka Colin Cunningham of Stargate fame, who's a totally awesome bass-ass character.
I've always wanted to write my own stories but when I found the fanfic Comms they looked like a lot of fun so have been writing fanfic instead. Mostly for Stargate and Supernatural but one for Sanctuary. The biggest problem I have is that I need to be inspired to write. If I'm not it's painfully slow.
I love most kinds of music, especially rock, but until recently didn't like any Country. Then along came Christian Kane. The guy has a quality voice and it's a pleasure to listen to him.
I know everyone has their own loves and hates, but I really don't like fanwank or hating on anyone just for the hell of it....the one thing about fandom that gets on my nerves. Not that I don't have strong views on things, because I do, but you really do have to behave in a pretty obnoxious way to piss me off. Also, I'm really not interested in any of the actors private lives, other than I hope they're happy. Although it's always great to see them with their kids.
So, no being mean guys. Love is all you need!
And lots of Pada fun.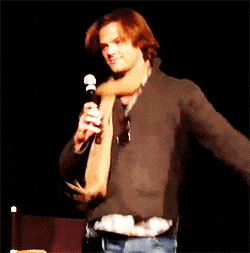 And boys and their toys
And...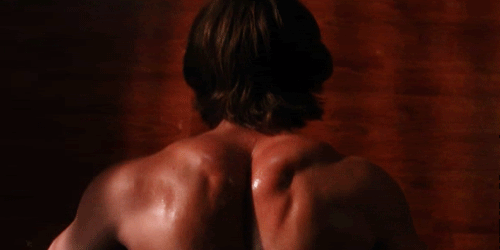 Connect
30stm
,
arrow
,
audrey hepburn
,
breakout kings
,
burn notice
,
christian kane
,
dean winchester
,
dr who
,
dresden files
,
elementary
,
eureka
,
falling skies
,
fanfic
,
flashforward
,
fringe
,
guitar
,
gwaine
,
hawaii five-0
,
jared padalecki
,
johnny depp
,
kavan smith
,
life on mars
,
lost girl
,
lotr
,
major lorne
,
matt bomer
,
merlin
,
michael bublé
,
once upon a time
,
reading
,
richard armitage
,
robert carlyle
,
rock music
,
sam winchester
,
sci-fi
,
science
,
sga
,
sgu
,
sherlock
,
sons of anarchy
,
spooks
,
stephen amell
,
supernatural
,
three days grace
,
white collar
,
whump
,
wincest
,
writing
,
yoga

People
[View Entries]

Communities
[View entries]

Feeds
[View Entries]

Subscriptions (0)

Linking
To link to this user, copy this code:
On Dreamwidth:
Elsewhere: